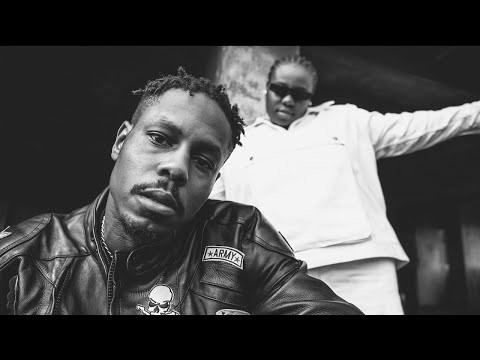 Buzzing Rapper, LadiPoe show no sign of relenting as he dishes out Lemme Know (Remix) Video, performed alongside Teni Makanaki.
With his released 'Know You Video' still trending Ladipoe dishes out "Lemme Know Remix" featuring Teni. The Mavin wordsmith shows no sign of slowing down as he serves it back to back. Blessing our playlist with different vibe and Hip/Rap-pop tunes.
The original version of the song 'LemmeKnow' released in 2019 got some huge Buzz. His arrangement and choice of words keeps showing he is the best rapper with the chance of winning a Grammy as he always claims. This record is a classic rap jam that will give you a cool drive, its catchy and got dope lifelines… 'Your Sugar Mummy On My Case Like Teni' and 'You can't never stop my drive, you using second hand break , Every Pastor that i meet just wonna give me handshake, How I do i turn Unbeliever into my current fan base'. The lyrics 'Your Sugar Mummy On My Case Teni' got Teni-Makanaki's attention, she decided to get on Poe's case and came through for a Remix.
"Lemme Know Remix" delivered by LadiPoe and Teni, produced by Ozedikus comes with a fresh vibe, Bopping sound and still catchy. Makanaki blends her pop vibe with that of Poe's Rap/Hip-pop genre and they both sounded well… Listen HERE
On this music video LadiPoe and Teni was seen freestyling with the Geng, doing bike games, car race, skating and Dancing… This A Mavin Film Production, Watch and Enjoy below….
Source: tooXclusive