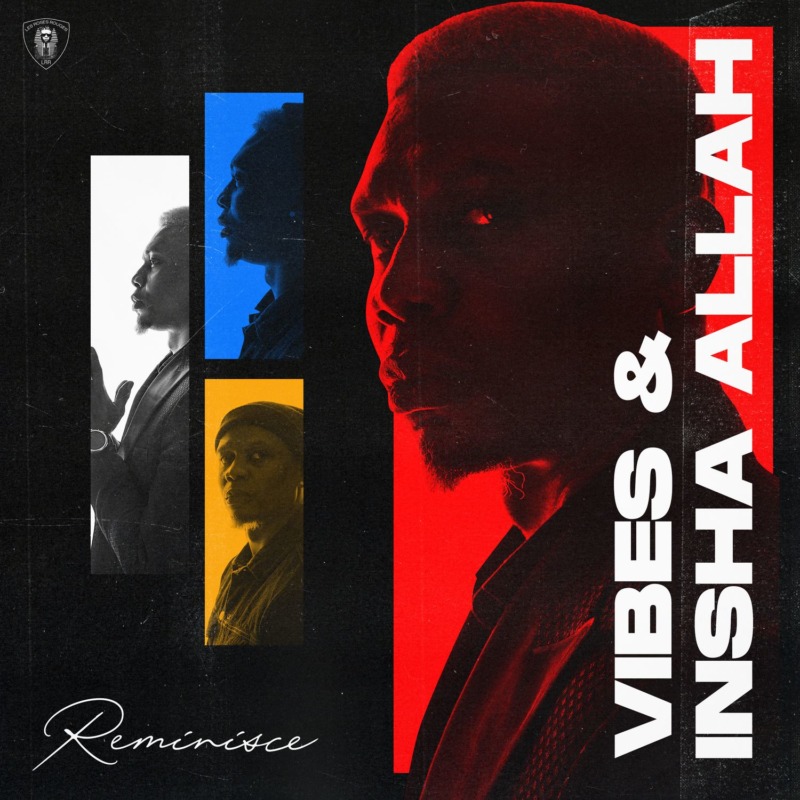 Artist: Reminisce
Genre: Rap, Afro-fusion
Label: Les Roses Rouges (LRR)
EP: "Vibes & Insha Allah"
Duration: 6 songs, 16 minutes. 
With age comes maturity like an old wine bottle Reminisce is perfecting his notoriety by lacing fans with a different high, same product, same vibes but with a refined & potent taste. I can say easily Vibes And Insha Allah is Reminisce statement as a contender of the upper rap class in Nigeria.
The title is a concept that details where he is right now… I think the title says it's all..making music & God's grace …
Street lingo, better flow, a concept piece and that awesome voice for the street ..Vibes And Insha Allah cut-through streets, focus, experience and vibes…Nabbing long time collaborator, Reminisce continue his winning streak with super-producer SARZ and His Academy proteges Aivert and Loony Tunes.
This is how he announced the EP to fans on Instagram:
"F**ked around with Sarz /TMXO/Kriz Beats and a couple" The Sarz Academy" kids (Aivert & LooneyTunes) and came up with this."
Yes SARZ and Reminisce have another one titled "Ogaranya" featuring new sensation FIREBOY DML. The song is a bridge between the new class and the O.Gs… Reminisce kept that charisma flow over a mellow chord in the backdrop of thumping drums and percussions.. FIREBOY DML graced it with that new feeling which opened the field for Reminisce boss flow.
You will never know what to expect when it's Reminisce and on the first track "Vibes" featuring The voice of two kids Reminisce hold down one of this great asset storytelling..he took fans through his life introducing them to a conversation with his kids, his drive for music and the street, produced by TMXO the track is heavily Afro and nostalgia as he raps letting fans into what his everyday life is like painted in a vivid tale .. FIREBOY DML is not the only feature on the EP ..the Aivert produced "Eja Osan" features Nigeria Queen Tiwa Savage complimenting the Alaga Ibile as he does his thing…
The other three songs are having no features and it's good to see him shine in these songs as he did in featured tracks ..'Gbedu' is a good example the Kritzbeats record is basically Afro in its true form .. Reminisce sounded like he was in the studio with Fela he made it distinct it's a good record that can make the playlist around the world
The next two track are heavily street influenced. Reminisce is known for his street credibility which he is known for ..he has that street voice .. keeping it real with witty punchlines and letting the street feel the heat ..the "Jogodo" track produced by LooneyTunes is definitely getting hot in the street right now… And when you think you have seen all the potential of the EP Reminisce have the street hooked again. A TMXO record is called "2.5" it's filled with street lingo and his love for sports and betting .. this guy Nah street the Alaga Ibile has one song that will get people dancing all August and beyond.
Well calculated and delivered, "VIBES AND INSHA ALLAH" has good reply value, There are songs in it that will top the charts and it's an impressive effort from the boss Reminisce Alaga Ibile.
Written by Olalekan Okeremilekun
Twitter: @imjudah1 
Source: tooXclusive