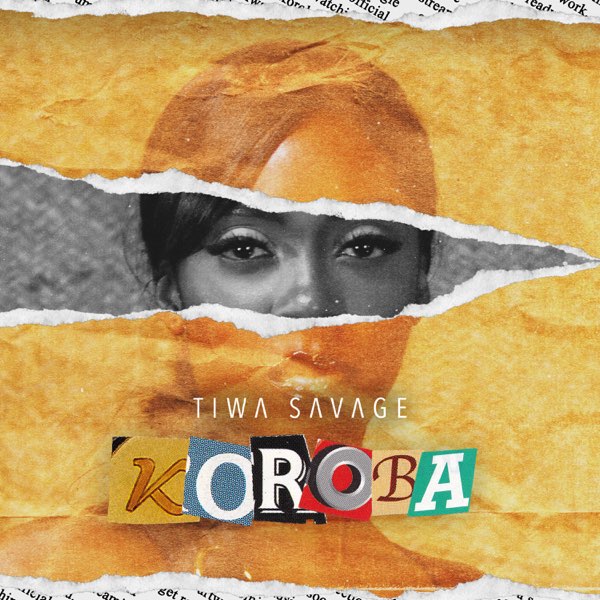 African Bad Girl, Tiwa Savage returns with another gbedu titled "KOROBA"…. Listen!
"Koroba" delivered by Tiwa Savage…. With 'Dangerous Love' still basking Africa's No.1 Bad Girl serves us another potential Hit! This time around she teamed up with producer, London.
Multiple award-winning Nigerian singer, Tiwatope Savage better known as Tiwa Savage was born in Lagos but spent a large chunk of her life in the UK and America. This multi-talented Grammy award nominee and soulful diva burst onto the African scene in 2010 with the strength of a gale-force wind. Her chart-topping debut single, 'Kele-Kele Love' quickly captured the public's imagination in a manner not quite seen before. Ms.Savage's sultry tones, pulsating dance moves and electric stage presence quickly saw her rise to the top of the industry.
Savage has also been active in her philanthropic endeavours, supporting various youth engagement organizations and breast cancer screening projects across Nigeria and further afield. Tiwa also is very active in #JusticeForUwa, loudly voicing her disgust at the rape of a young girl in a church in Nigeria, and creating an Instagram page @WeAreTiredNg where rape victims can speak out.
Fast forward to 2020 the African Music Queen is preparing us for the release of her forthcoming album 'CELIA'. Scheduled for release later in the year. To whet our appetite and build anticipation ahead of the music project he served us 'Dangerous Love'.
Produced by Cracker Mallo and recorded in Tiwa's home city of Lagos, Nigeria, "Dangerous Love" is the perfect blend of R&B and Afrobeats. With a powerful, enchanting chorus and silky 'afro' beat throughout, the mid-tempo record is a representation of Tiwa's musical growth and preview to her upcoming project. "Dangerous Love is such a vibe! It's a song that is basically about a girl who is dipping in and out of a 'relationship' with a guy that really doesn't deserve her time or attention. She knows that he is bad for her but she gambling with her heart anyway." Says Tiwa Savage. "I feel like every girl and maybe guys too can relate to this one." Listen HERE
This new record "Koroba" has a faster tempo and dance vibe than her previous release. The song comes with a dance #KorobaChallenge which is ready trending and making the top list of Triller App.
Enjoy below
Get On iTunes/Apple 
Source: tooXclusive