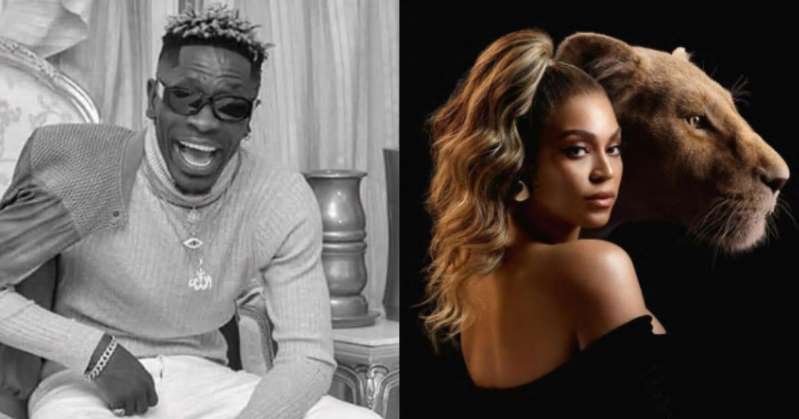 Award-winning Ghanaian singer, Shatta Wale has slammed a TV presenter for saying Beyoncé didn't choose well in collaborating with him for her album.
Earlier last year, Beyoncé dropped the "Lion King; The Gift album" and featured a couple of African artistes. Shatta Wale was featured on the track "Already"  and later on the singer hinted that a video was already in the works. A couple of days ago, the official music video was released and fans had a lot to say about the iconic video.
A TV presenter, identified as Jackie, whilst discussing the collaboration between the dancehall act and the American singer with could be heard saying that "but she didn't even choose well". From their comments in the video, it is evident that they had a conversation about the collab when Beyonce dropped the album last year. They stated that Beyonce would never be interested in having Shatta Wale in a video.
Responding to their comments after the release of the 'Already' music video, Shatta Wale wrote: " see fools in Ghana, no wonder our media don't go anywhere, always talking with so much pride of foolishness. A woman like you can say sh*t about your own fellow woman, I blame your makeup foolish girl!! Illiterate". Watch the video below for more.
Watch the video below:
AUTHOR
Olabimpe O
Olaosebikan Olabimpe is a News Writer and Content Creator at Tooxclusive.
Her idea of a great day is to be indoors snuggled up with a book and good music.
She is also a passionate lover of rap.
Website
Source: tooXclusive