S-Pee – Mi Amor (Remix) ft. Phyno « tooXclusive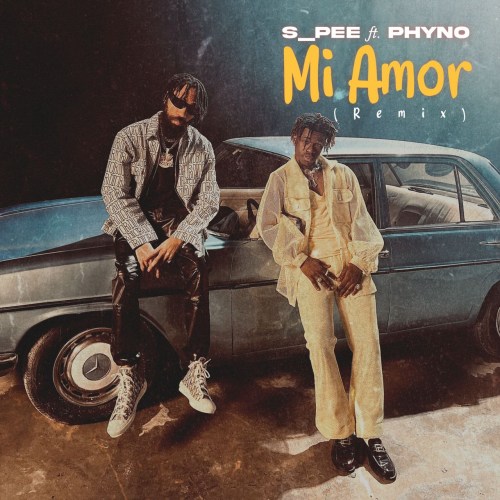 S-Pee – Mi Amor (Remix) ft. Phyno « tooXclusive
Last Updated on Aug 5, 2022 | 14:22 by Tommy
Fast rising Nigerian singer, S-Pee taps on Phyno for the release of Mi Amor Remix.
The song Mi Amor came from a place of emotions. As at the time of recording the main track (2019) I had no girl in mind because i wasn't in any relationship as at then hence made the song as a letter to my mom who is everything to me then, now and forever.
Mi Amor describes the kind of love I have for my mom as one that is so fit and has stamina, and big chest ?. The title was inspired by me looking for a non conventional word to term "my love" even when I can't speak Spanish but it suited me at the time ?.
Earlier this year on a visit to Phyno's house I played him my catalog of songs and he chose to jump on Mi Amor and that is the reason we're here today with a remix and Ezege didn't leave any stone unturned on this track. I can't wait for y'all to listen to this beauty.
Listen and Enjoy "Mi Amor" Remix featuring Phyno.
https://tooxclusive.com/wp-content/uploads/2022/08/S-Pee-Mi-Amor-Remix-ft.-Phyno.mp3
No Result
View All Result
This website uses cookies. By continuing to use this website you are giving consent to cookies being used. Visit our Privacy and Cookie Policy. I Agree
Alternative Download Link
TAGS: #SPee #Amor #Remix #Phyno #tooXclusive