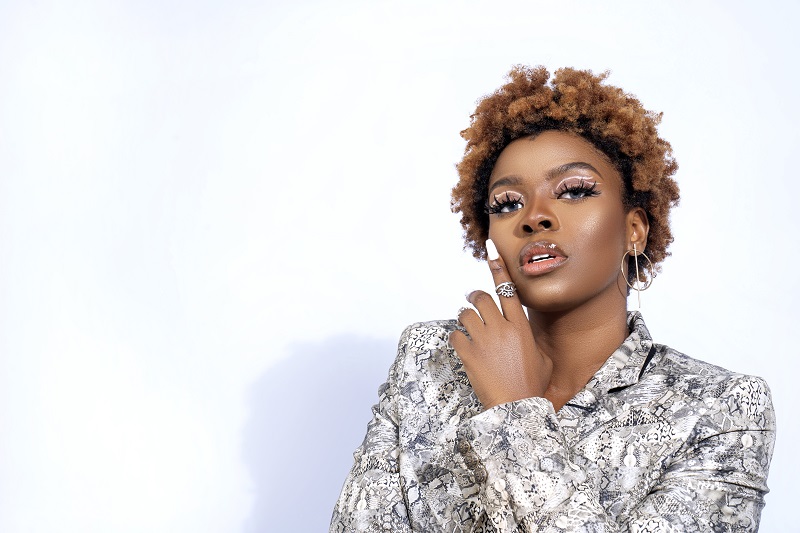 In this age of refreshing fresh new voices, one voice stands out from the crowd bubbling with and extremely high level of exuberance and sass, meet Sony Music West Africa's new signing, Ona Dema and her first offering under the label, "No Time" which features DMW rap star, Dremo.
What makes Ona Dema special? You could say her vocal strength but then that is the case for a lot of new artists out there. For me, Ona Dema's unique means of expressing herself across different sounds and genres most notably, Afro-EDM which we can find in her new single and most notably her collaboration with Nigerian EDM producer, singer and songwriter Sigag Lauren titled "Feelings"
"No Time" as a leading single for her Sony Music career seems a brilliant choice as it gives Ona Dema the chance to explore different sounds within the same song and she rose beautifully to the challenge, giving us Afro-EDM vibes like on "Feelings", infusing some afro-pop like she did with her 2019 single, "Calm Down" and she even showed us some RnB. Safe to say, Ona Dema looks very much like the real deal. Her seamless chemistry with Dremo on the song reminds me very much of her collaboration with Payper Corleone on the Basement Gig's 2019 album, "Sounds from the Basement Gig". Safe to say, the girl can take a hook and in "kill it"!
On "No Time", Ona Dema embodies the perfect Nigerian babe. "No time to dey waste time" sounds exactly like something a Nigerian girl would say. For those not too familiar with Naija parlance, when someone tells you "no time", they are already running out of patience. In the song, Ona Dema puts the phrase in the relationship context, saying that since we have a connection, what are we waiting for? A queen that knows exactly what she wants. We have no choice but to stan and restan. Nigerian rappers are known to come alive on love songs and Dremo was exception on this track. He moved in swiftly from the chorus with his usual sing-song style of rapping and made an instant impact on the track.
While this is a very good entry by Ona Dema, it still doesn't feel much like a track that could standalone and I am very much hoping it is the first offering of a new project? I would very much like to hear a project (EP or full-length LP) from the singer.
Stream "No Time"
AUTHOR
"Some people have lives; some people have music" – John Green
Source: tooXclusive