Philkeyz x Yemi Alade x Bisa Kdei – "Complicated"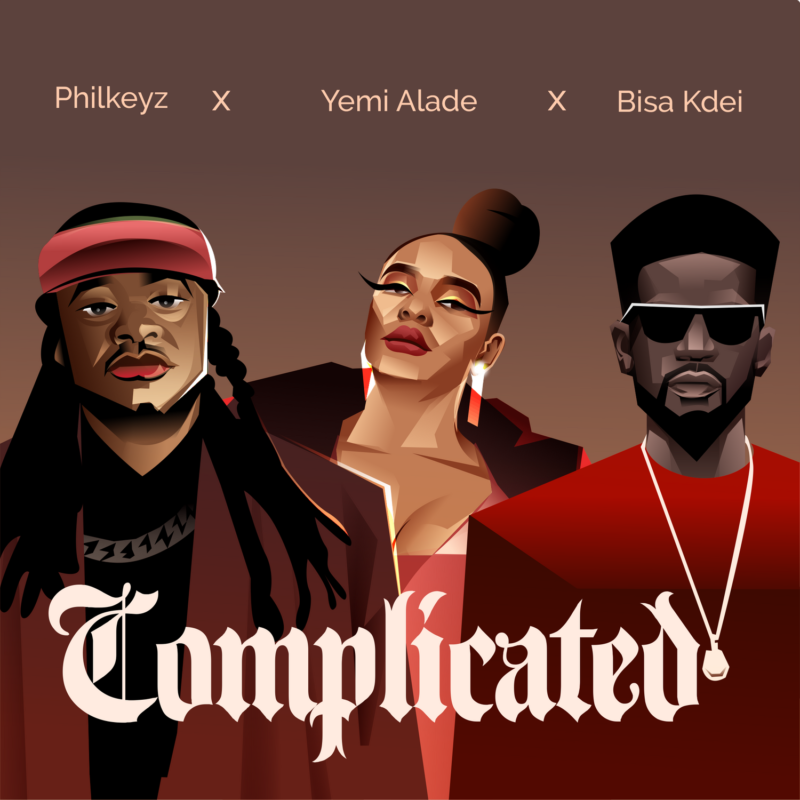 Philkeyz x Yemi Alade x Bisa Kdei – "Complicated" | Mp3 (Song)
Last Updated on Oct 19, 2022 | 00:57 by Tommy
Talented Producer/Musician, Philkeyz teams up with Yemi Alade and Bisa Kdei to deliver this masterpiece tune titled "Complicated".
Amazing vocalist Philkeyz shares a new music, Complicated graced by Mama Africa – Yemi Alade and Ghanaian native solo singer, Bisa Kdei.
The Trio sings about how Love could be complicated most time. We have A situation where by a lady is getting love from a guy who isn't rich but she wants to be around the rich guy who can afford her need cos of his money and still doesn't want to lose the man who loves her dearly in the process. There is also another situation of a lady liking her fiance's best friend.
'It's Complicated, you want to stay but you still want to go and jolli'
Listen and Enjoy below
No Result
View All Result
This website uses cookies. By continuing to use this website you are giving consent to cookies being used. Visit our Privacy and Cookie Policy. I Agree
Alternative Download Link
TAGS: #Philkeyz #Yemi #Alade #Bisa #Kdei #Complicated