Omah Lay – "Can't Relate" (Song)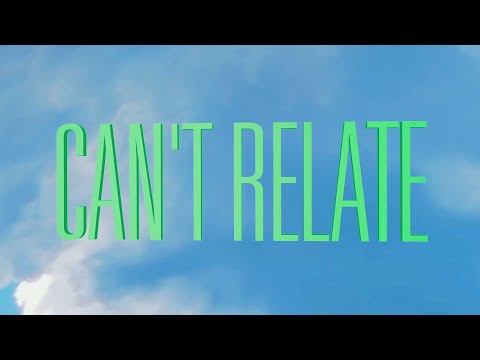 Last Updated on Oct 21, 2022 | 20:16 by Tommy
Fast rising Afrobeat/Alte singer, Omah Lay came through with Can't Relate Official Animated video and Lyrics… Enjoy!
"Can't Relate" was produced by Tuzi (additional guitar by Clean Bolu), mixed and mastered by Swap and it's off Omah Lay second 2020 EP – 'What Have We Done' (WHWD).
Listen to the What Have We Done EP HERE
Listen and Watch the official animated video for 'Can't Relate' below
Can't Relate Lyrics:
Ooh uuh yea
Oohhh ohhh
Oh ooh,
Nobody can fit relate
All of my Nike clothes,
Wrist is froze,
Heart is stone-cold
Superstar lifestyle
Nobody can fit relate
All of my girls dem hoes,
Guys dem rogues
God is not a man,
No no no
Holy lord save my soul from fire
(fire fire dem)
Only note I wanna read is Naira
(Naya naya naya)
I gotta drive don't need a rider
(Naya naya da)
These people wan deflate my tire….
Lord ….
Delete them
Delete them
Delete every virus from my system
Never let your boy fall victim
No no no no
Delete them, delete them
Delete every virus from my system
All this f*cking bad belle peeps dem
No no no no no
No no no no no Oh ooh
Nobody can fit relate
All of my Nike clothes
Wrist is froze
Heart is stone-cold,
Superstar lifestyle Nobody can fit relate
All of my girls dem hoes
Guys dem rogues
God is not a man,
No no no
No no no no
No no nooo
No no no no
No no no nooo, no no nooo
I no get time
I no get time for no talk and gist
Nobody understands what I feel
No appetite for the point and kill
I put Henny for my bladder
Same amount with the bread for my aza
Pour me a drink pour me another
I wanna get high till I manya
Sotey my body fit
Delete dem
Delete them
Delete every virus from my system
Never let your boy fall victim
No no no no
Delete them
Delete them
Delete every virus from my system
All these f*cking Bad Belle peeps dem
No no no no no
No no no no no
Nobody can fit relate
All of my Nike clothes,
Wrist is froze
Heart is stone-cold,
Superstar lifestyle
Nobody can fit relate
All of my girls dem hoes
Guys dem rogues
God is not a man
No no no
No no no
Alternative Download Link
TAGS: #Omah #Lay #Relate #Song