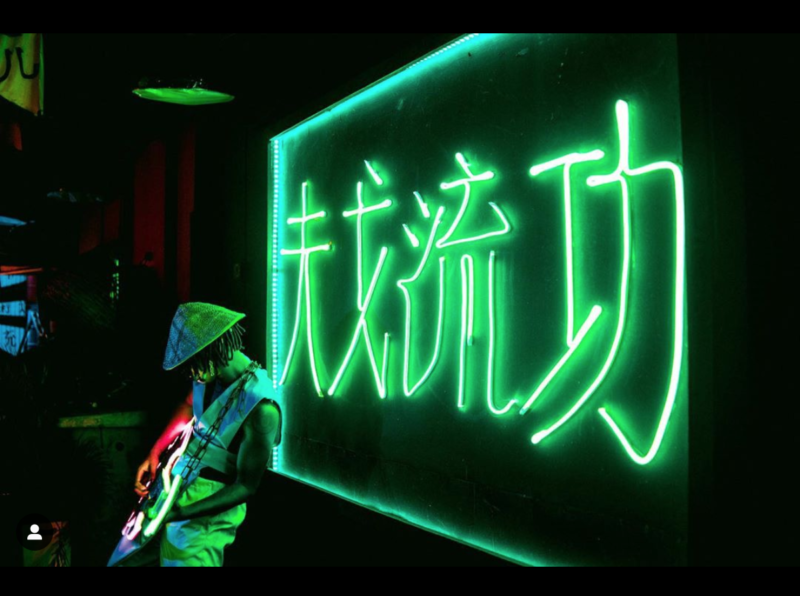 (Fireboy Eli & New York City Girl Review) The year started on a good note, artistes were prepared to release new music, big announcements were to be made, tours and shows, everything was up to the mark. However, with the emergence of the coronavirus, the future of the music industry seemed bleak. At that moment, it felt like many artistes were going to be quiet for a long time and YBNL's Fireboy DML was one of these artistes.
Snagging the highly coveted spot in Nigeria with his hit single "Jealous" and debut album "Laughter, Tears and Goosebumps" seemed like an easy feat. Upon its release, the critically acclaimed album which had no guest artiste racked up streams on all digital platforms. What more could be said about his achievements?
The Afrolife star immediately became a force to reckon with. The singer is the kind that makes the music for the hopeless, romantics, the heartbroken, and also those searching for love. Fireboy's success dispelled the notion that one has to only make groovy songs to "blow" in the music industry, he is evidence that good songs still exist.
Earlier this year, his record label boss, Olamide signed a joint venture deal with American distribution EMPIRE which is home to several international acts like Kendrick Lamar, Schoolboy Q, SZA, and so on. It is believed that the deal would also help in pushing Fireboy and Olamide to the international market.
6 months after the release of his debut album, the singer released two singles; "New York City Girl" and "Eli" which have been climbing charts and amassing streams. In this article, we would be reviewing these songs.
Fireboy Eli & New York City Girl Review 
"New York City Girl"
Produced by Type A, New York City Girl is a mid tempo Afro-pop record which also comes with an R'n'B vibe. It's a love song that seeks to be one's crush, imaginary love. Fireboy tells the story of his encounter with a girl from New York City and how he immediately became drawn to her. He wants to have a little fun with her before she goes back to where she came from. It's a scenario we can all relate to. The entire story can be pictured without watching its video.
Its music video directed by Clarence Peters is similar to that of the famous track "Nothin On You" by American rapper B.o.B. The striking visuals feature cutout animation, which takes multiple collages of places in New York City like the Statue of Liberty, Time Square and, what looks like, Grand Central and taps them one over each other. It also depicts Fireboy's love interest and other ladies. It's basically a creative video that would have been a daunting task to create.
On this track, Fireboy's superb songwriting skill is once showcased as the lyrical content was unmatched. He made sure that his vocals were in total sync with the beat hence giving the track a pleasant vibe. The beat, arrangement structured about this track was top notch and he has to be given accolades for not letting it end up a boring tune.
However, releasing this track as his debut single to begin the year and prepare fans for possibly another body of work may have not been a great move. The track sounds like a tune that should have been released alongside an album or EP. Looking at his previous records like "Jealous," "King," "If I Say" which were all released before his album, it is evident that New York City Girl is not strong enough to hold the attention of fans for a long time.
It's not strong enough to be released as a single. This writer believed that he shouldn't have moved on so quickly from his previous album which is still bopping till today. It's quite understandable that he would want to join other Nigerian artistes in releasing new music but he moved on too quickly.
Rating : 3.5/5
"ELI"
Ever been in a situation where you find someone so attractive and you immediately conclude that they are divine creatures specially created? Fireboy takes us on a little journey of what goes on his head for this track whenever he sees "her". Produced by Pheelz, "Eli" is Fireboy DML's second 2020 music releases a follow up to "New York City Girl". As stated earlier, the releases of these songs give the impression that an album/EP is on the way.
On this track, Fireboy delivers a sound that infuses elements of Chinese music culture (the Chuigushou), Dancehall, Jazz with a splash of Afrobeat. The track describes his love interest "Delilah" hence the name of the track "Eli" who surprises him at every turn. Fireboy believes she is a divine creature and he sings about how he needs to get away from her because she's dangerous.
Its music video which was once again directed by Clarence Peters was the perfect representation of the sound Fireboy was trying to portray in the track. The costumes, setting, and structure were all on point (Watch Video HERE).  Overall, the track is a soothing blend of Asian and Afro melodies. The electric guitar runs at the end of the track gave it an awesome vibe. Fireboy DML's delivery was smooth, it was able and in sync with the beat.
The chorus was catchy and groovy at the same time despite that his lyrics were a bit watered down unlike the rest of his tracks. But really, who knew the Chinese sound and Afropop would blend so well? Nigerian producers would never cease to amaze us! Different sounds on every new track and it seems it's going to be that way with Fireboy for a long time.
Rating 4.5/5
There's this saying about Fela Kuti's songs "you go cook Indomie finish before the song start". His songs are usually long and that's because the beat goes on for long before the actual song comes on. Fireboy's songs are the exact opposite because it all ends in 2 minutes. Not sure why this has become a trend but it has to stop. Both songs are bops and quite addictive but too short. It doesn't give fans enough time to connect with the song and sometimes it can be a turnoff. Although NYCG (New York City Girl) seemed like a weak comeback, Eli is a great follow up but will it attract the attention of the international market? Our fingers are crossed for what is coming next..
AUTHOR
Olabimpe O
Olaosebikan Olabimpe is a News Writer and Content Creator at Tooxclusive.
Her idea of a great day is to be indoors snuggled up with a book and good music.
She is also a passionate lover of rap.
Website
Source: tooXclusive