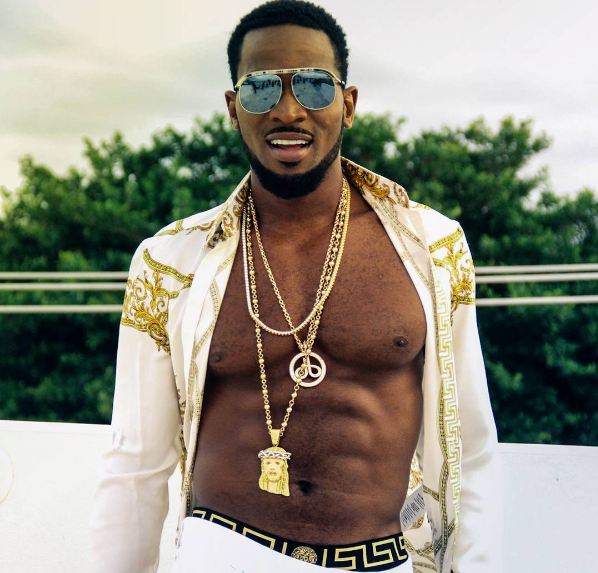 Nigerian singer, D'Banj has become the first Agro-Rangers' Ambassador for the Nigerian Security and Civil Defence Corps 'NSCDC'.
The singer who was accused of rape by a lady identified as Seyitan a couple of months ago was unveiled as an ambassador for the Nigerian Security and Civil Defence Corps 'NSCDC'. The Agro Rangers is a special unit set up within the NSCDC, called the Agro-Rangers, to primarily protect investments in the agricultural sector and farmers-herders clashes across the country.
Taking to his Instagram page to make the announcement he wrote: "I will love to commend the Federal Government of Nigeria and the Nigeria Security and Civil Defence Corp for The AGRO RANGERS INITIATIVE Established to protect farmers in all part of the country who have in the recent years suffered in the hands of criminals and bandits".
"I have dedicated my life and personal effort to putting Nigeria and our collective efforts on the global map, and I find in this initiative undertaken by the Nigerian Civil Defence another wonderful opportunity to do so.
Organisations such as the Nigerian Civil Defence that are created to protect Nigerian citizens do need the support of the general public to do so effectively. A joint effort, such as underscored by the Agro-Rangers initiative, is not only a resolution that will tackle head-on the insecurity crisis suffered by our farmers country wide, but will also create jobs and further empower the youths to more actively participate in playing a role in the system.
Being myself a farmer of over 15 years, I very well understand the challenges suffered by farmers as incessant and re-ocurring attacks stifle production and productivity. This initiative being led by the Nigerian Civil Defence is thus commendable, and one which I wholly identify with. #1stAgroRangersAmbassador ???
AUTHOR
Olaosebikan Olabimpe is a News Writer and Content Creator at Tooxclusive.
Her idea of a great day is to be indoors snuggled up with a book and good music.
She is also a passionate lover of rap.
Source: tooXclusive