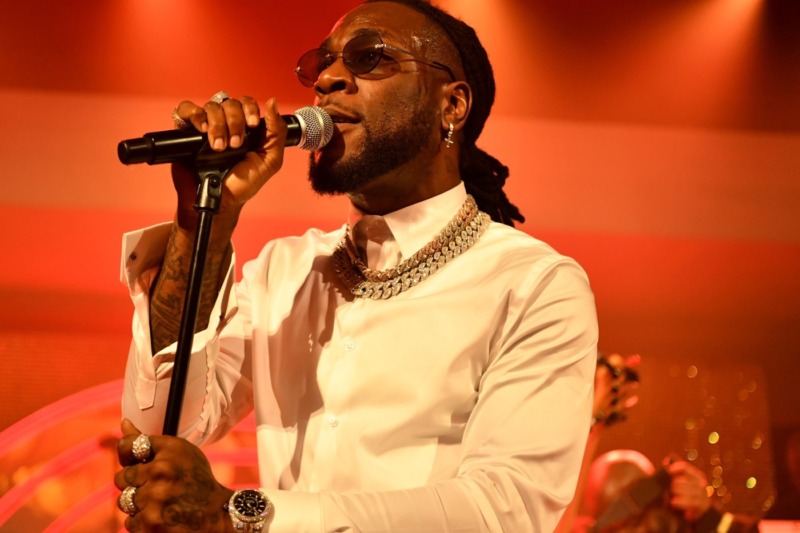 Sensational singer, Burna Boy has shared his thoughts on why his music is more accepted in the UK than in the US.
Over the years, Burna Boy has worked more with UK acts than US music acts and this is seen in his collaboration with the likes of Stromzy, Ed Sheeran, Mahalia, Jorja Smith, Dave, and so on. The singer is one of the most respected African acts in the UK and he has explained why his music has been accepted there than the United States.
The "Wonderful" singer who is preparing for the release of his album "Twice As Tall"  in a recent interview with the Guardian,  said that the black Americans in the US have lost their "knowledge of self". "Most of the people from the UK, if not all the black people from the UK, and the people of colour – they all know where they're from. They know exactly where their roots are.
According to him, it took longer for his music to find an audience in the US than in the UK; this, he says, is a consequence of African Americans not having the same close connection with Africa. "Unfortunately, the brothers in the US have been stripped of their whole knowledge of self," he says. "So it's a bit harder for them, you know?"
When asked about the "Black Lives Matter" movement, Burna said, "I'm more of an NFAC kind of guy." NFAC stands for "Not Fucking Around Coalition". This was an armed African-American group made up of ex-military personnel which was compared to the Black Panthers.
The singer who is known for making bold statements and ideologies also said that he is heavily influenced by Muammar Gaddafi, the late leader of Libya. His logic goes that Gaddafi should be applauded for his ambitions to start the African Monetary Fund in order to counter the power of the Eurocentric IMF, and for his socialist policies in Libya. However flawed, his ideas were truly pan-African, he argues.
AUTHOR
Olaosebikan Olabimpe is a News Writer and Content Creator at Tooxclusive.
Her idea of a great day is to be indoors snuggled up with a book and good music.
She is also a passionate lover of rap.
Source: tooXclusive