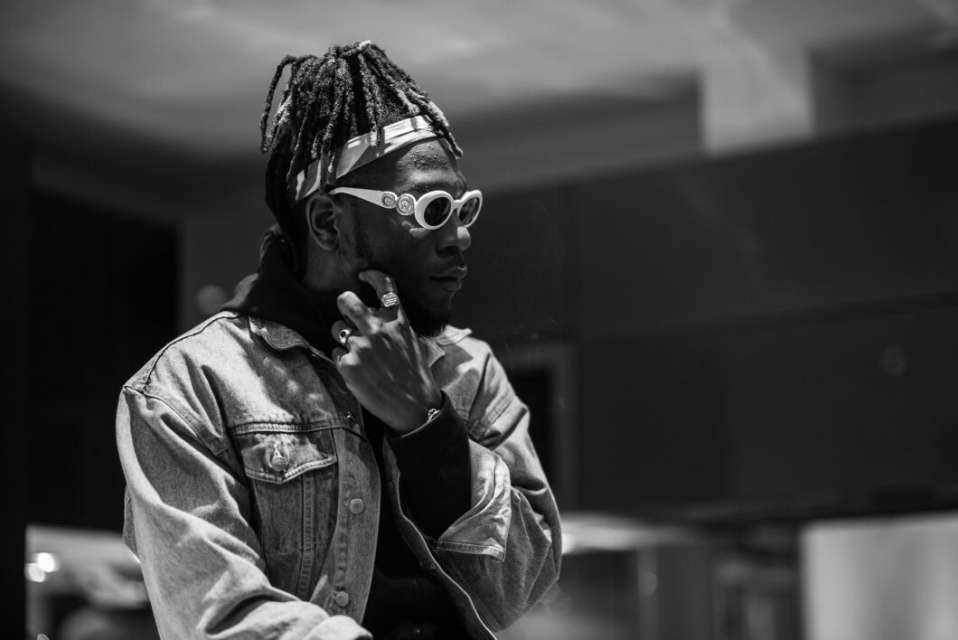 Nigerian Twitter has dragged Burna Boy after he declined to join Sowore's Revolution Now protest on the 1st of October.
After inviting Burna Boy to join the protest, Nigerians have called out the Grammy nominee for failing to practice what he preaches. Twitter users bashed the singer for failing to join the movement after calling the youth cowards on several occasions via his social media pages and his song.
See the epic reactions below:
Burna boy made a video and called youths cowards. Ok, you that you're not a coward, come out and lead protest… You won't.

Ogbeni, practice what you preach.

— Your Daddy (@ToyosiGodwin) September 30, 2020
Still baffled that anyone even thinks of Burna Boy as 'a revolutionary musician'.

The only thing he revolves is samples from classic songs.

— Ayo Sogunro – #Transformist (@ayosogunro) September 30, 2020
Burna Boy"s statement that "everybody is a Fela fan & supporter now that Fela is dead" perfectly describes him. Burna Boy samples Fela music, uses Fela's lyrics & acts "low budget Fela" to make money & rise to fame, but the guy lacks the discipline & courage of Fela. What a shame

— Tope Akinyode (@TopeAkinyode) September 30, 2020
All of us including Burna Boy are not in the wrong for being skeptical, infact history shows that we must not sleep with two eyes close. The decision to protest is also very personal.

But he referred to us as cowards for our skepticism, now he's a coward for his too.

Simple.

— Man of Letters. (@Letter_to_Jack) September 30, 2020
Burna Boy: Nigerian youths are cowards, scared to fight etc etc. (from his album)

Yele Sowore: Burna Boy, join us in a protest against the government.

Burna Boy: I don't trust Nigerian politicians, they are all the same.

So you didn't know this when you were calling us names?

— Man of Letters. (@Letter_to_Jack) September 30, 2020
One thing Burna Boy didn't realise is that the late Afrobeat king, Fela Anikulapo-Kuti was also a politician. He contested the 1979 presidential elections under his own Party, Movement of People (MOP). It's so easy for everyone to pick what part of Fela they want to identify with

— Wale Adetona (@iSlimfit) September 30, 2020
Buhari looking at Nigerians dragging Burna boy and sowore pic.twitter.com/oBkZFhBj2a

— YOUNG MAZI $wizz?? (@SleekySwizz) September 30, 2020
Burna boy doesn't owe anyone a protest. What he owes everyone is to spare us his righteous indignation that suggests he's more pressed about Nigeria's issues than the rest of us because he samples Fela. Fela could call us mumu cos he did the work, he was front and centre.

— ??gb??n (@Olumuyiwa__) September 30, 2020
Things I learnt from this Fela trend

1. Burna boy is not as brave as he claims…just weed inspired lyrics and Insha Allah

2. Sowore's desperation is suspicious..it appears he's more concerned about his very own agenda than making Nigeria better

Drops mic ????????

— timi ? (@kvng__timmy) September 30, 2020
People might say Sowore is trying to make Burna Boy an instrument to actualize his agenda, but the point for me is that if you can talk the talk, you should be able to walk the talk. No be by calling people cowards in your song. I'm sure Fela won't be proud right now.

— Wale Adetona (@iSlimfit) September 30, 2020
The point of Sowore and Burna boy's exchange is:

African Giant who is so quick to call the youths many names is running away from a protest invitation, deflecting and shaming the person asking him to join them.

You knew this yet you called the youths names??

— Man of Letters. (@Letter_to_Jack) September 30, 2020
Burna boy claims fella blood flows in his veins but Yet he hates politicians.
I see that he's only carry fela for business gains.

Fela was a politician too like sowore and even contested for president .#Thread pic.twitter.com/prtaZjk1H1

— MOONSHINE ? (@ill_nojie) September 30, 2020
It's okay for Burna Boy to sample Fela songs. it's okay for him to not want to associate with Sowore or any other politician.

What is not okay is calling us Cowards when you can't even walk the talk.

Falz is right after all, everybody is motherfvcking hypocrite! pic.twitter.com/eaLc4ki2Zu

— Elvis Tunde ? (@Tunnykvng) September 30, 2020
Burna once made a video on Instagram mocking us when fire broke out during one of the Abuja Money heist episodes in the Accountant General's office, he is so quick to call the us lazy but he isn't even ready to lead any movement?

Baba just dey use Fela get streams & cash out

— Tife? (@tifefabunmi) September 30, 2020
This isn't just about Burna boy or sowore's personal agenda.
If sowore decides to sit back and watch Nigeria fail nothing will happen to him, man has money, man has influence but he has decided to risk his comfort to fight for us.
Stop defending burna boy, man is just a coward!!

— Mr Alan (@Alan_yournextbf) September 30, 2020
Burna boy in the studio singing about bad governance, corruption, oppression, injustice etc.

Vs

when you call him out to act like a Fela for once. pic.twitter.com/kjR7hP5f0X

— Unsigned DMW Artiste ?? (@icekidnoni1) September 29, 2020
Lool hypocrite.
Same Fela sang time & again against Buhari—even described him as an animal in his songs.
YOU KNEW THIS—yet you supported Buhari with your full chest.
Now that things are not going your way you want Burna to play Fela to your faux revolution.

Opportunist hypocrite https://t.co/DC5yXODJBb

— C H U K W U K A X A V I E R (@chukaobi) September 30, 2020
Yele Sowore sat back and allowed his party AA. to be used to almost scuttle the electoral process in Rivers state in 2019 by APC.

You are right, Burna. He's a politician and a schemer https://t.co/iUNVZGC7LC

— Chief Hydra (@BrianJDennis) September 29, 2020
Burna Boy imitating Fela in his songs

Vs

When Burna is being told to act like Fela pic.twitter.com/HMQZZRjMie

— DavidSkima? (@fingateep) September 29, 2020
AUTHOR
Olaosebikan Olabimpe is a News Writer and Content Creator at Tooxclusive.
Her idea of a great day is to be indoors snuggled up with a book and good music.
She is also a passionate lover of rap.
Source: tooXclusive