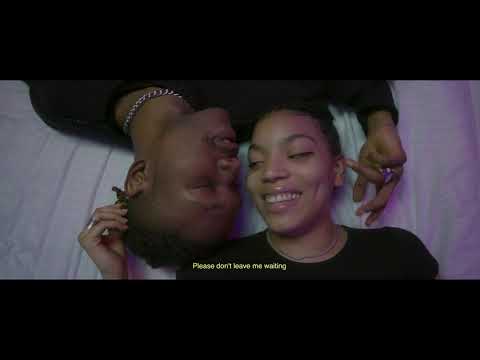 Mavin music twin, DNA shares the visuals with lyrics for the track "Arabanko" off their new body of work – 'Gemini' EP.
When it comes to Afrobeat, there is no definite sound. Like all genres, there are subgenres within that make it a whole. With an eclectic mix of urban-driven beats with soulful, jazzy, funky, pop, African and high energy musical sensibilities, the sensational duo, DNA Twins bring a sort of highlife element to the mix on their first project of the year, titled, "Gemini EP".
This 4-track EP takes listeners on a sonic journey. Their groovy moods and melodious vocals act as the guide as they seamlessly carry audiences from, 'Kayama', a highlife infused serenade to 'Arabanko', an afropop track with lyrics that interestingly highlights how love isn't a do or die affair, down to the very last note of 'Wanting More', an afro feel good lounge music.
DNA – "Arabanko"
LYRICS
Verse 1
Hey hey there,
I don't mean to bother you but hey my dear,
I just need a minute please give me your ears
You're like a blessing and a curse,
I don't mean it in the worst way but I love you of course o
I just wanna let you know I hope that's okay too
I hope it's okay, it's okay
Pre Chorus
How you wan make e be now,
Should I wait or should I go?
Don't leave me hanging on the phone oh eh,
Tell me now now make I know
Please don't leave me waiting,
I just really want to know,
This love no be by force oh,
Tell me now now make I know
Chorus
Arabanko,
Trust me it's allowed oh, Arabanko,
Abeg do wetin you like oh, Arabanko,
Na your choice oh, Arabanko,
Arabanko,
Trust me it's allowed oh, Arabanko,
I no go beg I no go stress you, Arabanko,
Na your choice oh, Arabanko
Verse 2
Gini kam'mere gini gini,
Why you do me like this,
E be like say you see me finish,
No dey do me like this,
E no gbona feli feli
Do the matter like this your oh oh oh,
You like or not,
Wether You like, Wether you no like am, i must enjoy,
Isi Ewu manya brokoto tonight,
Wether you no like am I must enjoy this night
Pre Chorus
So how you wan make e be now,
Should I wait or should I go?
Don't leave me hanging on the phone oh eh,
Tell me now now make I know
(make I know)
Please don't leave me waiting,
I just really want to know,
This love no be by force oh,
Tell me now now make I know
Chorus
Arabanko,
Trust me it's allowed oh, Arabanko,
Abeg do wetin you like oh, Arabanko,
Na your choice oh, Arabanko,
Arabanko,
Trust me it's allowed oh, Arabanko,
I no go beg I no go stress you, Arabanko,
Na your choice oh, Arabanko
Outro
Louder
Source: tooXclusive