[Album] Rudeboy – "Rudykillus" The Album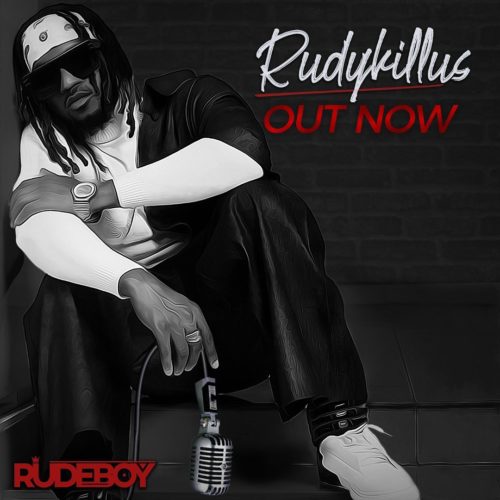 Last Updated on Aug 27, 2022 | 07:36 by Tommy
Finally one of the most anticipated album of 2021, "RudyKillUs" by Rudeboy is Out Now!
Fire Department releases Rudeboy (Paul of P-square)'s debut album titled "RudyKillUs". Before the release of this project, Rudeboy offered a scenic portent into the linear joys of his life, transforming his domestic wishes into a danceable song whose unhurried flow matches his creative freedom to a tee. He dropped the lead single – 'FOCUS'.
"Focus" tunnels into the irreverent feeling of joy that has powered his run post-2019 with mid-tempo production and a staggered chorus that sees him describe the things that he wants at this particular point of his life, asking for a drama-free existence as he navigates his wider life and business in the public's eyes. The R&B-tinged track dulls the edge of his more boisterous previous hits but doubles down on relatability and a serene feel that is geared at achieving his dreams. (STREAM HERE)
"RudyKillUs" the album is a solo project with 12 new tracks and 3 bonus tracks. The bonus tracks consist of his perviously released Hit; 'Reason With Me', 'Woman' and 'Audio Money'.
"Reason With Me" is probably the biggest hit that the singer has ever released since he went solo. It topped charts and still gets played constantly on the radio. The song carries a very strong message which is experienced in all relationships among humans. Rudeboy shows a vulnerable side on this track , He sings about his first love that left him because she was carried away by the flashy things of life and wouldn't "reason with him".
See RudyKillUs Tracklist below
Without a guest artiste and With all songs written by Rudeboy & quality production from; Chrisstringz, Sele. B, Orbeat and Lordsky, KingRudy is about to kill your playlist and burst all speakers.
Listen and Enjoy the album below
Alternative Download Link
TAGS: #Album #Rudeboy #Rudykillus #Album