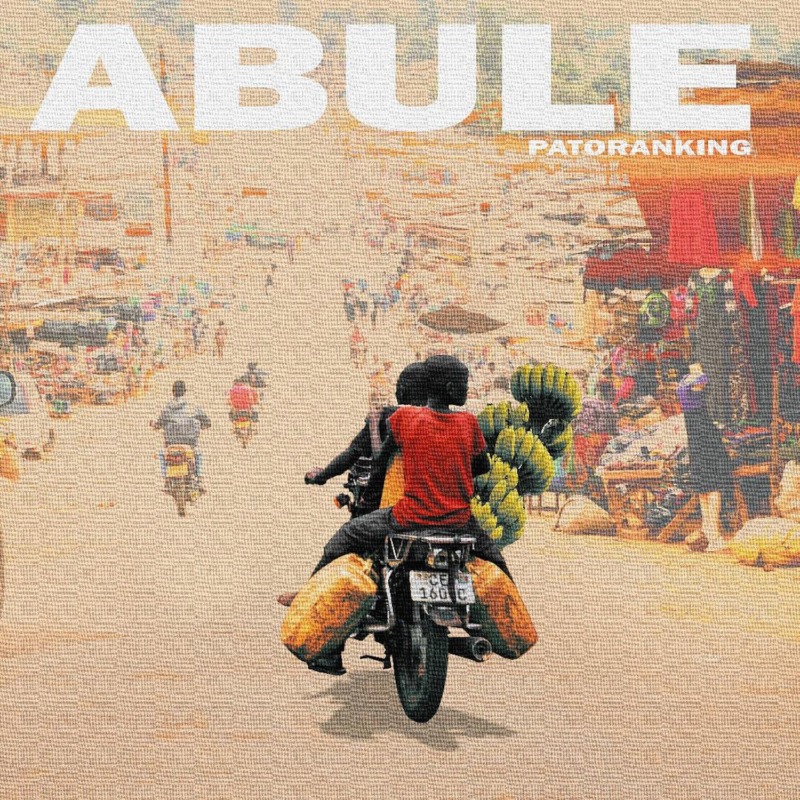 In this week's episode, Adekunle Gold, Moleogo, Patoranking, DJ Cuppy, DJ Tunez X Wizkid, Reminisce, Fireboy, Yemi Alade, Zinolesky made the list. We bring to you music that's hitting speakers and climbing charts, songs that would put you through the week.
On this episode of Nigerian songs you should listen to for the week, we've got tracks from the newbies shaking the music scene and some of the OGs. Here's our round-up of the best tracks that came across our desks.
Adekunle Gold ft. Nailah Blackman – "AG Baby"
After rocking charts with the successful release of his two singles. "Jore" and "Something Different," Adekunel Gold switched up vocally and fashion-wise in the new track "AG baby" which features Trinidadian singer, Nailah Blackman on the hook. The afro-pop tune which blends Caribbean rhythms, highlife grooves, and pop, influences a pulsating and dance-worthy beat sees the singer brag about being "the No 1 fada (No 1 father)", original original Don Dada in the music game".
Its electrifying and futuristic video directed by Des Gray was recently released and fans are loving Adekunle's new swag. The track is also off his forthcoming album ""Afro Pop: Volume 1." which is to drop later this month.
Moleogo – "Koshi"
Ever craved for an Afrobeat combined with a unique sound laced with the widely loved Micheal Jackson Pop disco vibe? well Moleogo's "Koshi" is the perfect song for you. Produced by P. Prime, the highly addictive track which is off his newly released "ME" EP sees the singer hypnotized and deeply infatuated by his love interest and wants her all for himself.
Leave am Leave am, That's my friend, Leave am, Leave am, Koshi. It's accompanying visual takes us back to the Micheal Jackson's "Don't Stop Till You Get Enough" vibe expect that there's a love interest involved. It's the perfect song to chill with and also for wooing a lady.
Patoranking – "Abule"
To gear up his fans for his third studio album "THREE," Patoranking released "Abule" which documents his experiences and stories in the hood.  The award-winning afro-dancehall artiste's track is a simple celebration of his neighborhood in, Ebute Metta, Lagos, The Niger Delta, and of hood worldwide.
Premiered via Beats 1 Radio with Ebro, the track's top-notch production and catchy hook makes it easy for summer listening and partying. The dancehall-inspired track also comes with an Afrobeats vibe, which has become the singer's signature sound. Listen and Enjoy!!
Dj Tunez ft Wizkid – "Cool Me Down"
We can't seem to get enough of the lethal combination of  DJ Tunez and Wizkid. The iconic duo came back again with a groovy song that has once again shown that Wizkid is the number one "Machala".  "Cool Me Down," is a mellow, yet dance-worthy laid back track, which sees Wizkid dropping lyrics bold as brass. The track certainly didn't disappoint and would have you reminiscing about summer outings even during the pandemic. Having a rough week? Listen to this track to "Cool Down"
Reminisce ft. Fireboy – "Ogaranya"
Produced by Sarz, this track is the lead single off the rapper's latest body of work, "Vibes And Inshallah'. On this track he employed the Services of YBNL's talented raving star, Fireboy to grace the rap track with his most loved Afro-life vibe and bad boy swag- the side we're slowly getting to see. "There's nobody like me, There's nobody like me, When I step inna the place,Them dey manya"
Victor AD Ft. Patoranking –  "Prayer Request"
According to Victor AD, the song produced by Osho Beats was created to offer hope and strength to people who are going through financial and emotional difficulties. He teamed up with World best, Patoranking who also has an inspiring and relatable grass to grass story. The video which received visual direction by Unlimited L.A. surpassed a million views on Youtube after a few days and is one of the top songs in the country at the moment.
Zinolesky – "Ma Pariwo"
Shhh Mapariwo (Don't Shout)! Just when we thought we couldn't handle "Caro" which features his label boss, Naira Marley, Zinolesky came through with another banger.  The Marlian Music multitalented singer and songwriter teamed up with producer, Trips to tell the tale of an affair that is meant to be made secret. We're sure everyone can relate to this story. Listen!
Sam Smith – "My Oasis" featuring Burna Boy
We can't seem to get over the shock that this collaboration happened in the first place. To prepare fans for their forthcoming album, British pop singer released this laid back tune which features the self-acclaimed "African Giant" Burna Boy. The song sees Smith sing of helplessly needing someone, even though the return of this partner's affections seems questionable.
Burna Boy also reflects on the same feelings in his verse. This new release comes hot off of Burna Boy's recent celebration of his latest album African Giant getting over a billion streams. Burna is also preparing for the release of his album "Twice As Tall" later this month.
DJ Cuppy – " Jollof On The Jet"
Eating Jollof rice on a jet is something only the wealthy can relate to but Cuppy makes us feel like we can feel the experience with a simple song. The award-winning disc jockey who is gearing for the release of her debut album "Original Copy" teamed up with Mavin superstar, Rema, and Tanzanian sensational singer, Rayvanny.  The track is a perfect blend of highlife and Afro-pop instrumental with an addictive rhythm that sees both all three in sync. This song is a jam!!
Yemi Alade – "True Love" 
After the urban-influenced hit "Boyz", Yemi comes blazing with her towering vocals and a pulsating guitar-driven instrumentation singing. The  African pop diva soared to new heights, commanding positivity with "True Love", a Vtek produced tribal dance anthem which serves as the second single from her forthcoming fifth studio album.
Fireboy – "Eli"
Ever been in a situation where you find someone so attractive and you immediately conclude that they are divine creatures specially created? Fireboy understands this feeling and he takes us on a little journey of what goes on his head for this track. Fireboy sings about how he feels whenever he sees "her"- the one who has captured his heart, his dangerous Delilah. The track serves as follow to his first single of 2020 "New York City Girl" and now his sophomore album would be dropped later this month.
AUTHOR
Olaosebikan Olabimpe is a News Writer and Content Creator at Tooxclusive.
Her idea of a great day is to be indoors snuggled up with a book and good music.
She is also a passionate lover of rap.
Source: tooXclusive